EDM NEWS
Sunset Music Festival 2018 Lineup Drama
Sunset Music Festival 2018
Tampa, Florida is set to come alive again with heavy bass drops on Memorial Day weekend as Disco Donnie's Sunset Music Festival returns for its 7th consecutive year on May 26-27. The festival occurs every Memorial Day weekend and will once again be at the Raymond James Stadium. Last year, tens of thousands of festival-goers flocked to the 75,000 capacity stadium to see the likes of Major Lazer, RL Grime, and Above & Beyond.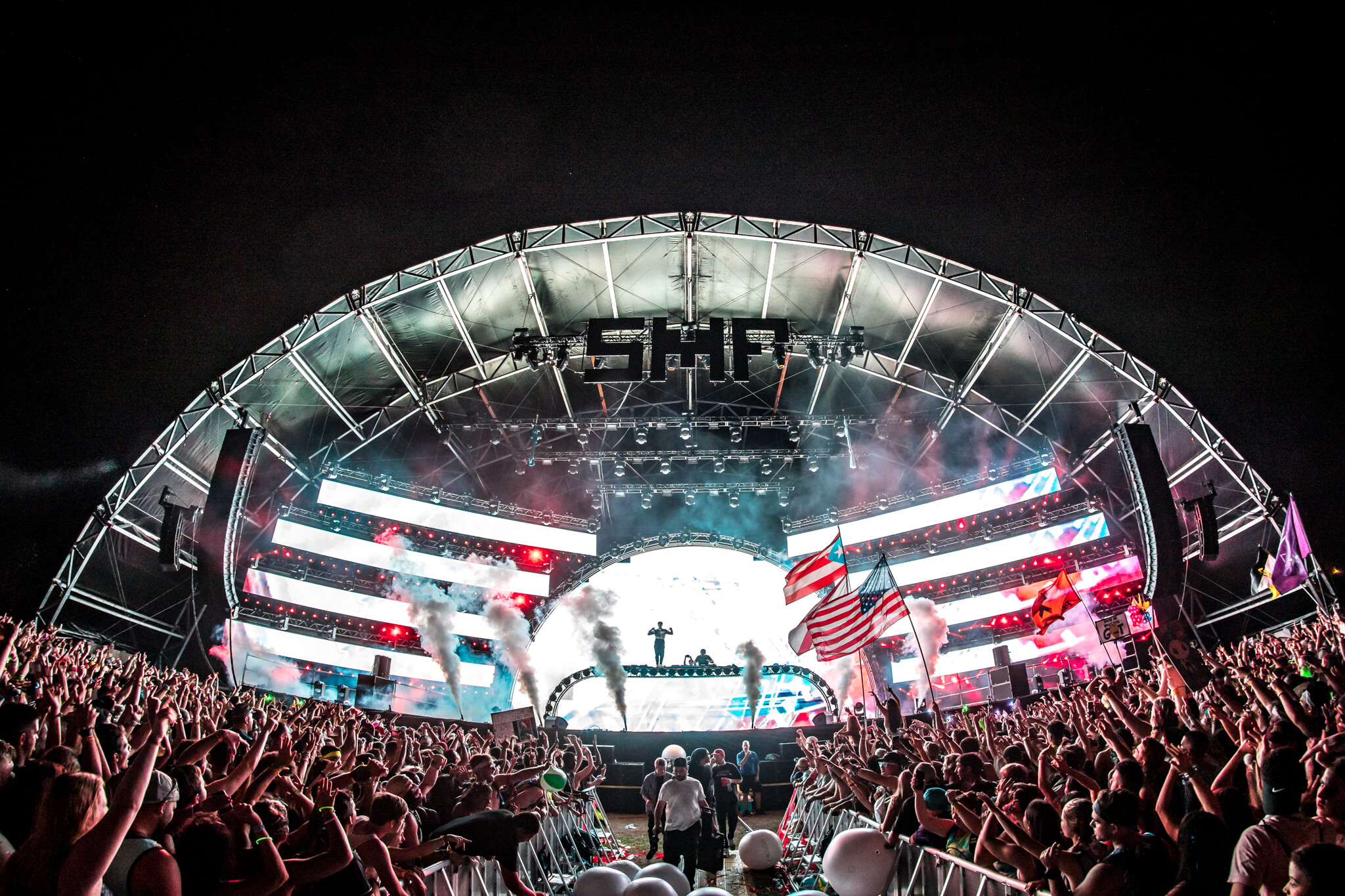 If the name Disco Donnie Presents rings a bell, it is most likely due to the massive empire the entertainment company has created. DDP began in 1994 and has since thrown over 7,000 live events spanning over 100 cities around the world.
Along with Sunset Music Festival, DDP is responsible for other huge EDM festivals including Ultimate Music Experience in Miami as well as Sun City Music Festival in El Paso, Texas. Previous festivals have hosted an array of notable acts ranging from Armin van Buuren, Zedd, and Skrillex.

Lineup Controversy
The official social media accounts for both Disco Donnie and SMF released the final lineup on Tuesday, March 27. However, controversy has swept the much-anticipated announcement due to an unexplained change that occurred hours after the initial poster was spread online. The original lineup listed the headliners as Marshmello on Saturday and The Chainsmokers and Excision on Sunday.
Since then, festival organizers blurred out The Chainsmokers' name on all posters. Furthermore, DDP and SMF's websites removed any mention of the duo appearing at the festival. Fans have voiced their frustrations and are demanding to know the fate of the second Sunday headliner. So far, officials have remained silent on the issue.
To improve upon previous years, there were also some new changes to the lineup. For instance, Disco Donnie stated:
The festival will include new genres like hip-hop, a focus on female artists, back to back sets, stage takeovers by All My Friends and Brownies & Lemonade, plus some new surprises in store in coming weeks.
Hip-hop fans should not hold their breath though as the inclusion of hip-hop will primarily come from the All My Friends takeover. The lineup remains almost exclusively EDM-oriented with an emphasis on trap and bass as well.
Buy SMF 2018 tickets here!
SMF Headliners
Marshmello, the world's favorite white-clad masked producer, has gained significant momentum over the couple years. He ascended to headlining status at this year's SMF. He has also released a slew of hit singles since his 2016 debut album Joytime, including "Wolves" featuring Selena Gomez, "Silence" featuring Khalid, and "Spotlight" featuring the late Lil Peep.

Excision is bringing his signature headbanging dubstep and intricate visual production to SMF. Along with his first sign of new music since the release of Virus and his annual Shambhala mix in 2016. His new single "Rumble" featuring Space Laces is out now.
The Chainsmokers* are made up of New Yorkers Alex Pall and Andrew Taggart. In 2016, they smashed charts with their electropop hits "Closer" featuring Halsey and "Don't Let Me Down" featuring Daya. After releasing their commercially successful but critically derided pop album Memories…Do Not Open last year, the duo has released one new single every month with their latest being "Sick Boy…Everybody Hates Me."
The mystery remains as to whether or not they will appear at the festival this year. However, they are no strangers to the event as they have billed two previous SMF lineups.
Who To Watch For
The 18-year-old up-and-comer Whethan is set to make yet another festival appearance. The young producer gained popularity on SoundCloud for his future bass remixes and flips, but has since gone on to produce his own wavy, bass-driven and dark-pop songs like "High" featuring Dua Lipa, which was featured on the Fifty Shades Freed soundtrack, as well as "Be Like You" featuring Broods.

Medasin is one of the "chiller" artists on the lineup this year. His sound lacks the aggressive, hard-hitting beats or build-drop formula that his counterparts employ. Instead, he hovers somewhere between trap and chillstep, eliciting memories of early Flume. Though the Dallas-based producer is most known for his remixes of DJ Khaled and Post Malone, tracks from his new EP Irene are sure to make an appearance at SMF.
Not quite a local artist, but billed among the lowest on the poster is the Los Angeles producer Hex Cougar. Despite the supposed obsession with demons and hell, Hex Cougar's original sound was antithetical to his persona. He has since evolved from his Porter Robinson-inspired music to creating trap beats with a hint of demonic-flavor sprinkled into the sound design.
Connect With Sunset Music Festival
Connect With Disco Donnie Presents
Check out more events on OneEDM!