RELEASES
Audien & 3LAU – Hot Water (ft. Victoria Zaro) [3LAU DnB Remix]
DJ/producer 3LAU released a new Drum & Bass remix for "Hot Water," his collaboration with GRAMMY®-nominated recording artist Audien"Hot Water," which features vocalist Victoria Zaro, was originally released in June and has since been streamed over 1.4 million times on Spotify.
"I've always been intrigued by other genres I'm less knowledgeable of," said 3LAU. "With this remix I wanted to take a shot at something outside of my comfort zone."
The original version of 'Hot Water' was at Drum & Bass speed (170 BPM)," said 3LAU. "I took some time to explore the genre, finding some key songs that helped influence my remix. I wanted to maintain the melodic, euphoric vibes that I put into all of my work, and 2 months later I finally achieved an awesome balance. I'm beyond excited to finally share this remix. I plan to continue trying new things so that listeners can always expect something fresh from my hard work in the studio!"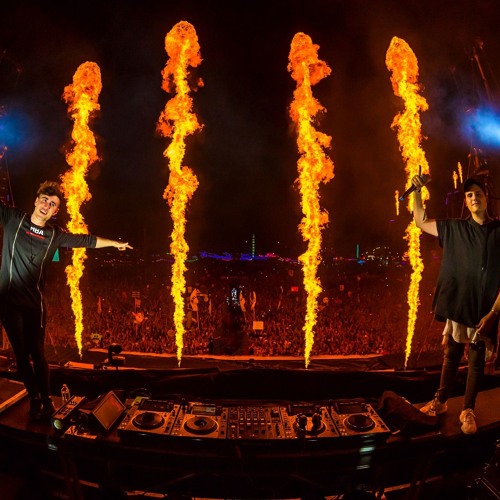 Hot Water (3LAU DnB remix)" is currently available on Spotify, iTunes and other streaming platforms.
"Hot Water" (3LAU DnB remix) Spotify: https://open.spotify.com/album/774RWDQgSumctbjqe5L17d
"Hot Water" (3LAU DnB remix) YouTube: https://youtu.be/tMdJiSTHslw
"Hot Water" (3LAU DnB remix) iTunes: https://itunes.apple.com/us/album/hot-water-feat-victoria-zaro-3lau-dnb-remix-single/id1264912614
"Hot Water" (3LAU DnB remix) Apple Music: https://itunes.apple.com/us/album/hot-water-feat-victoria-zaro-3lau-dnb-remix-single/id1264912614?uo=4&&app=music&at=11lc99&ct=LFV_59dc88c33bc22040b7b238c8543c04d8
3LAU TOUR DATES
| | | |
| --- | --- | --- |
| Aug 19 | Billboard Hot 100 Music Festival | Wantagh, NY |
| Aug 24 | TIME | Costa Mesa, CA |
| Aug 25 | Stereo Live Houston | Houston, TX |
| Aug 26 | Breakaway Music Festival – Michigan | Grand Rapids, MI |
| Aug 27 | Maya | Phoenix, AZ |
| Sep 01 | Breakaway Music Festival – Columbus | Columbus, OH |