RELEASES
Mau5trap releases 'Random Label Pack' out now on Splice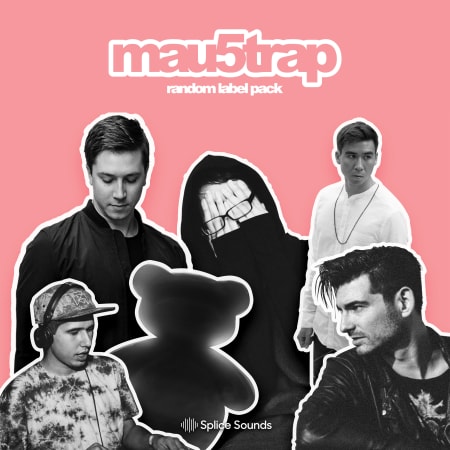 Mau5trap's Random Label Pack is the first label compilation to release on the Splice platform which features 250 samples at the ready for any music maker from deadmau5's label artists. ATTLAS, No Mana, BlackGummy, Rinzen, Matt Lange, and Monstergetdown all contributed. The package is available now. The Random Label Pack contains a host of unique sounds and samples; 219 one-shots and 31 loops, to be exact.
About Splice:
This is music creation and collaboration at its finest. Splice is a platform that connects modern musicians to world-class music production tools while creating a growing global community of over 1.5 million musicians and artists. The platform seamlessly integrates the digital production process into one user-friendly interface. It also improves the creative workflow of modern musicians.
Today, Splice's global network of artists uses Splice to find inspiration and education. They also foster and strengthen collaborations, and help discover new music creation tools and earn revenue. The company was founded in 2013 by Steve Martocci and Matt Aimonetti. Their mission is to help create a world where creators of all levels are making music in the music industry and can reach their highest potential. To learn more about Splice, please visit the 
homepage
.
About mau5trap:
A decade since its formation, mau5trap – the independent label founded by groundbreaking electronic music producer deadmau5 – has become a bastion for trailblazing and genre-defying artists. Casting an obvious influence over the genre, Mixmag readers voted mau5trap among the "Top 50 Labels of the Decade." Placed in the Top 10, it has served as an influential platform for dance music heavyweights such as Feed Me, Zedd, Moguai, Noisia, Chris Lake and many more. Mau5trap is a combination of dark, forceful techno, and complex, electro sounds. The label acts as a hotbed for rising talent such as ATTLAS, Matt Lange, No Mana, and REZZ. Additionally, leading the pack, Deadmau5 continues to be one of the chart-topping producers year after year, with no signs of stopping anytime soon.
Connect with Splice
Connect with mau5trap
Related Content
Check out new EDM singles, EPs, albums, and more on OneEDM.